View
Image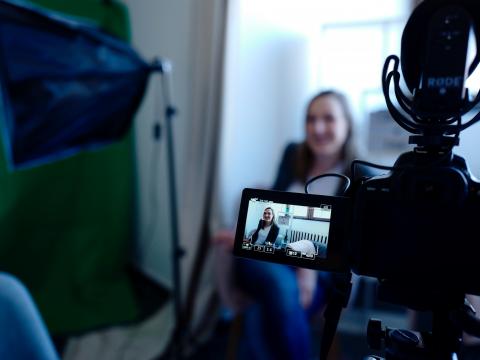 Summary
Short videos are a great way to deliver engaging content in online courses, but for novices recording and producing videos can be daunting. Here, two experienced online instructors share advice on creating and using "micro" videos to enhance the student learning experience. This webinar was filmed as part of a series produced by ACUE (the Association of College and University Educators) to help faculty with the digital pivot. If you're in a hurry, browse the timeline below for the key topics covered and where in the video to find them.   
01:00 Michael Wesch on video microlectures, why they work and how to create them 
08:15 Viji Sathy on different options and approaches to making and using videos in online courses 
17:55 Advice on the recording and production of short videos for online courses 
24:09 How crucial is it to have a face on a presentation video? And what are the alternatives to make it engaging? 
29:51 What are the benefits microlectures can offer across disciplines? 
35:16 Using video to extend teaching far beyond the classroom 
36:38 How to ensure accessibility in videos and other online teaching formats 
40:50 What are the copyright issues around using other pieces of material or student content? 
48:06 Key messages for instructors looking to create micro videos for their online courses 
This video was produced by the Association of College and University Educators (ACUE). 
Standfirst
Two online teaching experts share advice on producing and using effective microlecture videos that keep students interested and engaged with online courses