View
Image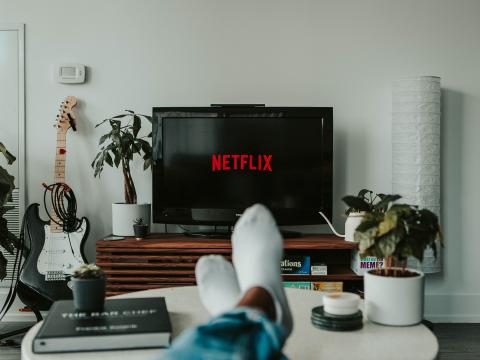 Summary
This video will cover: 
00:46 Making lecture content relevant to Gen Z students 
01:38 Ways to bring online content and lectures to life 
02:42 Bringing your research into teaching and showing its impact in real-world contexts 
Transcript
Hi everyone, my name is Dr Tina Joshi, I'm a lecturer in molecular microbiology at the University of Plymouth. And I'm here today to talk a bit about my teaching, so making online content fun and relatable for Generation Z students, and I hope you enjoy what I'm about to talk to you about.  
So, what do I teach and research? I teach clinical microbiology and it's pretty relevant at the moment. It spans fungi, bacteria, viruses, and I try and include all sorts of things in my lectures just to keep students engaged.  
I also cover things like infection prevention and control, which is pretty relevant right now considering the pandemic that we're currently in. And I also cover antimicrobial resistance and this is the area that I research mostly in, so infection prevention and control and antimicrobial resistance.   
One of the things I like to do in my lectures is to keep things relevant and that's really important when you're trying to engage students, especially, from any generation. You want to make sure that they're hanging on to your words, that they understand what you're saying, and that they actually want to listen to what you're saying too.   
So, one of the things I do is actually I use, you know, common things like TV programmes and bring them into my lectures.  
And one set of lectures I do is on sexually transmitted infections, so one of the programmes I talk about a lot is Love Island and I try and inject a bit of humour into my lectures with regards to this. So, some of the stuff that I ask the students when I talk about sexually transmitted infections are how competitors from Love Island this year prevent themselves from catching an STI and what kind of STIs would they catch? List the STIs for me. 
And that's the kind of thing that I try and do. And I bring it and make it a bit more interesting by adding props. So, I've got loads of giant microbes, things like giant syphilis, giant HPV and giant crabs. And this is what makes students more engaged, as it were, and makes them more happy to be involved.  
The other thing I do is also include case studies. So the case study is Love Island with this particular topic and I try and point things to what they find interesting, and that creates a constant rapport with them, open communication.  
I use other sorts of props like STI tests and things just to make sure that they really get the most out of their lectures. In terms of communication, I encourage and foster group discussion and that is a non-judgmental attitude to their group discussion too, so I usually facilitate that.   
I put them into breakout rooms, get feedback from them, give them polls, just make sure that they're interested, because going online is really difficult. It's really hard for students to stay engaged for the full lecture period, which could be anything from one hour to two hours. 
So keeping it relevant again. A lot of things I do surrounding my teaching really involve my research. I'm really heavy in terms of research.  
So I want to show the students that research I do has tangible impacts upon others. And that's really important to students, the relevance of the things I'm teaching them, alongside things I'm  researching.  
One of the big things at the moment is the pandemic and Covid-19. And what I sought to do with that is to make sure that I increased lecture content, made it interesting, had guest lectures from people from Public Health England, for example. 
I'm also heavily involved in media so I try and keep real-world examples to everything. And one of those things I'm showing you here on the screen [is] some of my research which was in in the news. And my research and advice I'm giving regards to Covid-19 and masks, for example, and expert commentary.  
And the students love this type of stuff because it makes them understand and appreciate the fact that you're engaging with a wider audience than them.   
So you're, as a lecturer, actually reaching more people than just them at home and they love that kind of stuff, well my students do anyway.  
So the brief take-home messages I want to give you today really are just to make sure that your enthusiasm goes a long way. I mean, anecdotes and effort is always well received from students.   
Keeping your content up to date, keep it relevant, update your lectures regularly. Link your research to current events, even if it's a tenuous link, students appreciate that.  
Find out what your students are interested in. Talk to them, you'll be really amazed at what they'll come out with. And I really do take time to listen to my students. And always give them a platform to communicate in sessions.  
And that not only encourages lateral thinking, but it also helps them become more engaged, and have a natural enthusiasm for the subject.  
And then, what's really lovely about it is I see a lot of students going on to do clinical microbiology as a career choice. And that's how I know that I've inspired those students in some sort of way, and encouraged them to follow microbiology and have that passion that I have.   
So, thank you very much for listening and I hope you have a lovely day. 
If you would like advice and insight from academics and university staff delivered direct to your inbox each week, sign up for the Campus newsletter.
This video was produced by Tina Joshi, lecturer in molecular microbiology at the University of Plymouth. 
Standfirst
Relating your online teaching content to real-world interests and issues affecting your students is a great way to win and keep their attention. Tina Joshi explains how she does this